OneTouch
Save 29%
The Following product has been added to your cart
The OneTouch Ultra Test Strips with FastDraw Design make blood glucose testing fast, easy, and less painful. The OneTouch Ultra...
Details
Save 29%
The Following product has been added to your cart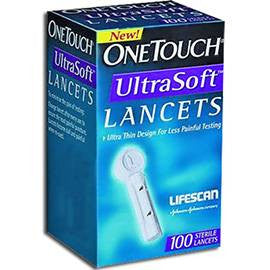 OneTouch UltraSoft Glucose Lancets have Ultra Thin Design for testing with minimal pain. To minimize the pain of testing, chang...
Details